A WEST Belfast mum is determined to raise awareness about a rare genetic condition in memory of her baby boy who died at ten days old.
Danielle Shortt's baby Michael was born with Trisomy 13, otherwise known as Patau's Syndrome. Although she was told baby Michael had no compatibility with life, he was born and lived for 10 days. 
Trisomy 13 is caused by a person having three copies of genetic material from chromosome 13, instead of the usual two copies. 
March is Trisomy Awareness Month and Danielle has been sharing her story to raise awareness "in baby Michael's honour" and encourages others to have hope.
"We found out at our 20-week scan that something could be wrong. We discovered it was Trisomy 13, which I had never heard of. We were given no hope or chance of survival," Danielle told the Andersonstown News.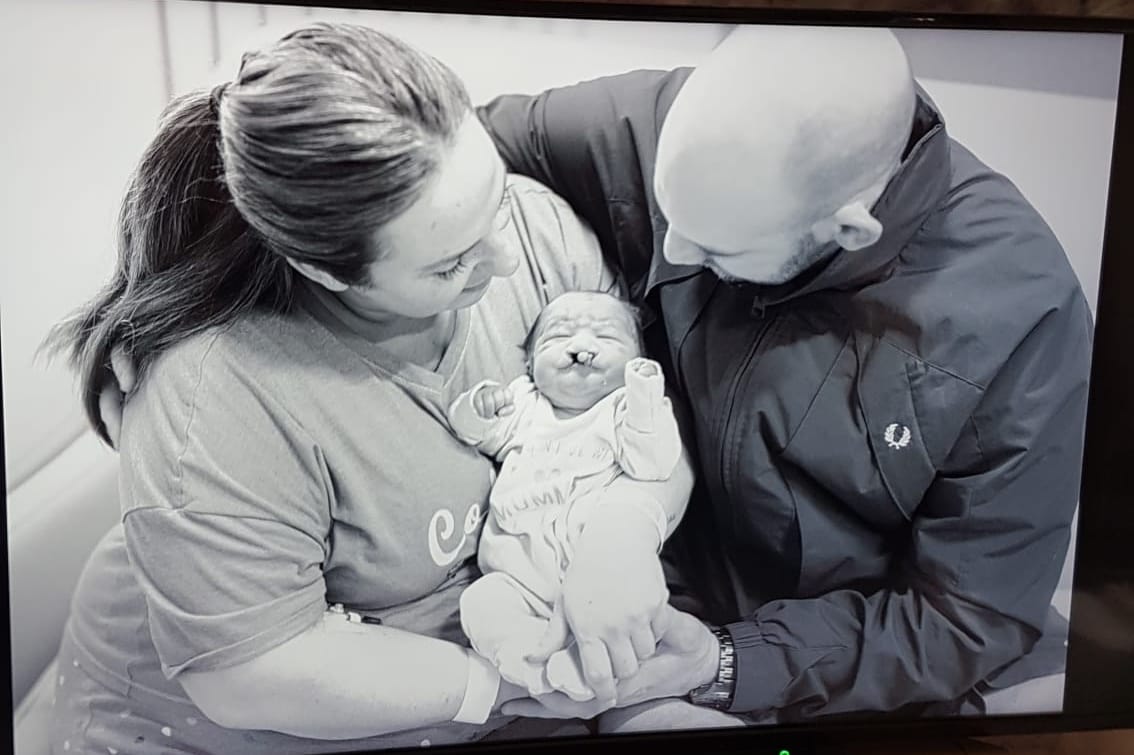 Danielle said that it was not until she was 36 weeks pregnant that she became more hopeful.
"When I met the Hospice nurse, she was the one that said to me – what if this wee baby lives. I was completely taken aback and I said nobody had ever spoken to us about it," she said.
"We had a bit of hope. The Hospice was by our side every day, putting us in the right direction and giving us that bit of hope. They were just amazing."
At 37 weeks, Danielle was induced not knowing if her baby would survive the birth. 
"Baby Michael was born 5lbs 7 and was perfect. He was alive but we knew he wasn't doing great," Danielle said.
After Danielle fought for baby Michael to be given oxygen, she said "he came around".
"He was sipping breast milk and giggling away in an hour.  I just did what I had to do. We followed baby Michael's lead and went day by day with him."
Danielle and baby Michael were moved from the Royal to the Children's Hospice on the Antrim Road.
"We were there five days; nothing was too much. We were able to spend that quality time in the Hospice, holding baby Michael, pumping my milk, he had a wee tube in, and it was just my breastmilk that he was getting" she said.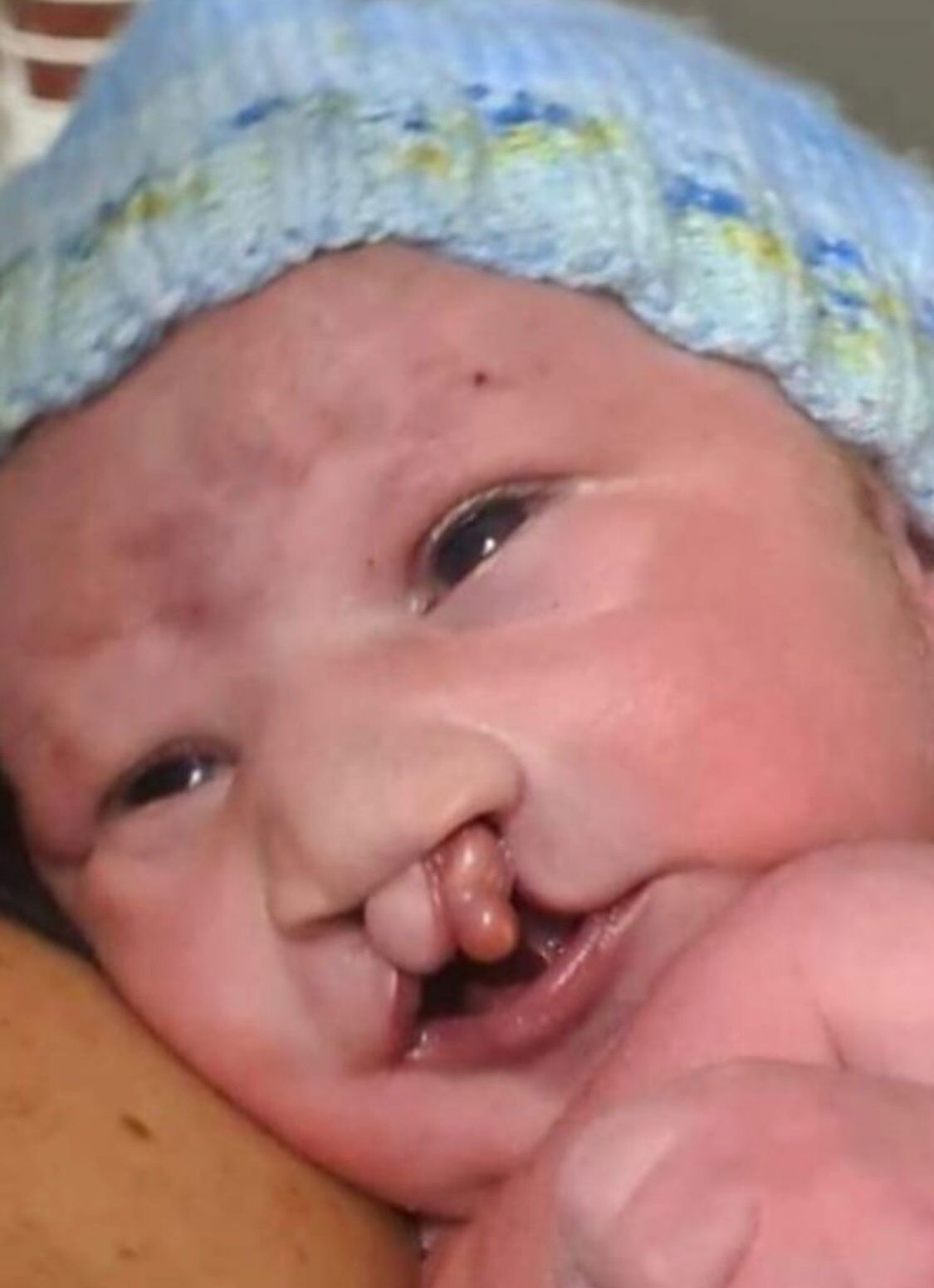 Baby Michael was born with a cleft lip or palate and he had an extra toe, which Danielle described as the "cutest thing ever".
To the family's delight, baby Michael was able to go home. Danielle said "when we got home it was like any other baby."
"It was all very normal, family life resumed. We had him for another three days at home."
Sadly, baby Michael died of Trisomy 13 at ten-days-old.
"We did resuscitate him on the Thursday. We worked on him on the Thursday, and we had a great day on the Friday. Saturday morning again was lovely. On the Saturday, we got him bathed, a midwife came out and was delighted with him. She said he had gained so much weight and was looking brilliant, she was saying he was doing very well," she said.
"Then he just took a turn, and we couldn't get him round. That was it, we just sang to him, and he passed away in our arms at home. Nobody had to do anything with him, it was peaceful."
Danielle has been raising awareness about the condition and said "they're not a syndrome, they're individuals. They're wee babies". 
Danielle was offered a termination during her pregnancy saying, "you're not given any hope in the hospital."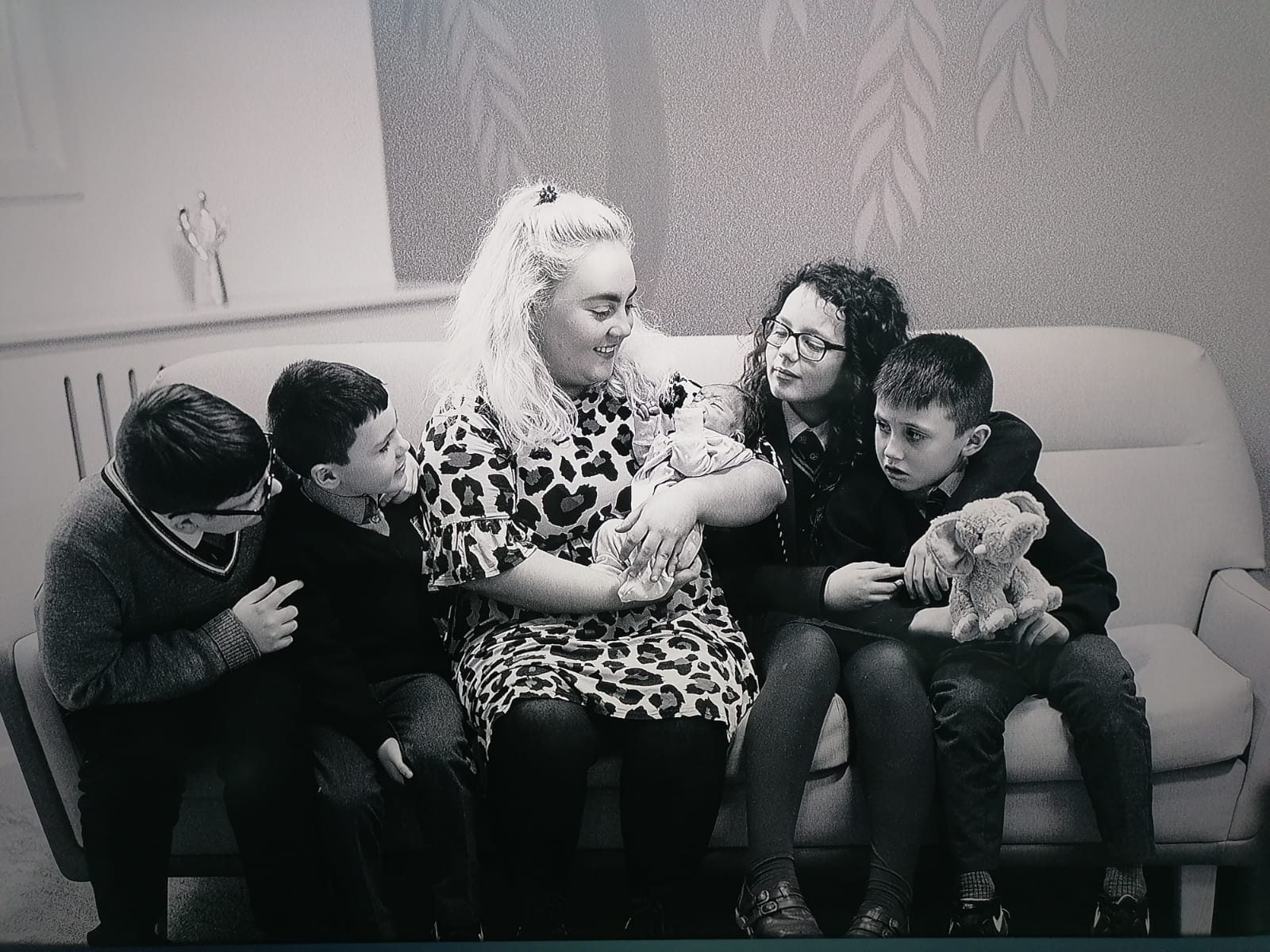 "I asked if he is or would be in any pain and they said no."
"We wouldn't have met him; we wouldn't have those memories. All the family got to meet him. He was such a special child even his date of birth. He was born on the 02.02.22 and he passed on the 12.02.22, everything was so special about it.
"We got to hold him for those 10 days, those are precious memories."

Danielle has emphasised that she wants to help other families and is happy to speak with any other mothers in similar situations or who may have experienced the loss of a baby.
She said: "Say your baby's name, and talk about them, it's okay to talk about your babies."
This month, Danielle organised a hugely successful Strictly Come Dancing event to raise money for the NI Children's Hospice. The wonderful night was hosted in The Devenish and while the final figure is still being counted, thousands have been raised.