WITH nominations opened for the 2023 Aisling Awards, we are delighted to have The Open University on board as our premier partner once again.
For 27 years, the Aisling Awards have epitomised the very best of Belfast – that generous, gritty and unbeatable spirit which characterises a city on the rise. 
In the Europa Hotel on Friday 24 November, we will have an opportunity to salute the courage and resilience of civic leaders across multiple fields of endeavour and from every corner of the city.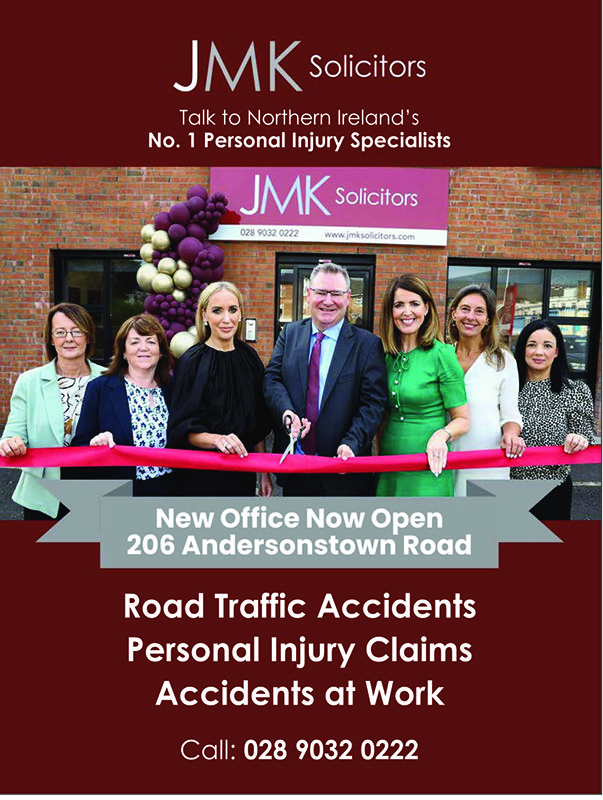 These are the people who are constantly focused on the future; leaders who look out for inspiration; beacons of Belfast who understand that more unites us than divides us. 
Over two decades and more, honorary guests have ranged from our Special Olympians to the Rev. Jesse Jackson, the family of little Oscar Knox, to the courageous family of Harry Holland.
The Open University has pioneered distance learning for over 50 years, delivering exceptional teaching and outstanding support to students across the UK and the world. Their mission is to make learning accessible to all, and together have already helped over two million students to realise their ambitions.
Congratulations to Geardoidin Mhic Mhathuna from Laochra Loch Lao CLG, Foireann na mBan for receiving the Sport Award at the Aisling Awards. Additional gratitude to @betseangraham a partner of ours, for sponsoring the Award. Geardoin is pictured with Brian Graham.#AislingAwards pic.twitter.com/X3RLlOWj73

— Andersonstown News (@ATownNews) December 2, 2022
With classes starting in October, over 7,500 students have been registered to undertake a range of courses – the biggest intake to date.
John D'Arcy, Director of The Open University said they were delighted to be involved in the Aisling Awards 2023.
"We have been involved with the Aisling Awards for many years and are once again delighted to be part of it this year again," he said. "Aside from our own graduations, it is probably one of the highlights of the year.
"We see the Aisling Awards as a great way to get our message across in communities right across the city about the power of learning.
"The night itself is fantastic. The atmosphere is amazing and so many people and organisations over the years have been recognised for the hard work that they do.
"I would encourage people to get involved this year. Don't be shy and maybe it is time you were recognised."
The deadline for nominations is Tuesday, October 24. You can nominate here.