Asylum-seeking families living in contingency accommodation in the North have met with politicians and public authorities following concerns raised last October.
The families seeking safety shared a progress report on concerns initially raised over five months ago. The families are supported by Participation and the Practice of Rights (PPR), a human rights non-governmental organisation. 
The families met with devolved bodies to hear what steps have been taken to address the concerns which they had raised. In October, a detailed human rights report into the conditions facing asylum seekers living in local contingency accommodation was launched. The conditions families are facing includes cramped and inadequate accommodation conditions, difficulties accessing school places, extreme hardship, inappropriate food provision and a lack of health services for a population which often has specific health needs.
The #KindEconomy is growing.

Today, chefs & artists who are banned from working & living in our communities provided food, art & evidence of human rights failures to local political reps & authorities.

'How many children are living in these conditions?'

No one could answer. pic.twitter.com/yZJGm0u3mc

— PPR (@PPR_Org) February 22, 2023
Those present included representatives from The Executive Office, the Department of Health, the Department of Education, the Department for Infrastructure, the Department for Economy, the Equality Commission NI, the Northern Ireland Public Service Ombudsman and elected and party representatives from The Alliance Party, SDLP, Greens Party and Sinn Féin. 
Duty bearers who were invited but did not attend included the UK Home Office, Mears Group, Migrant Help, Department for Communities, the Northern Ireland Commissioner for Children and Young People and the Northern Ireland Human Rights Commission.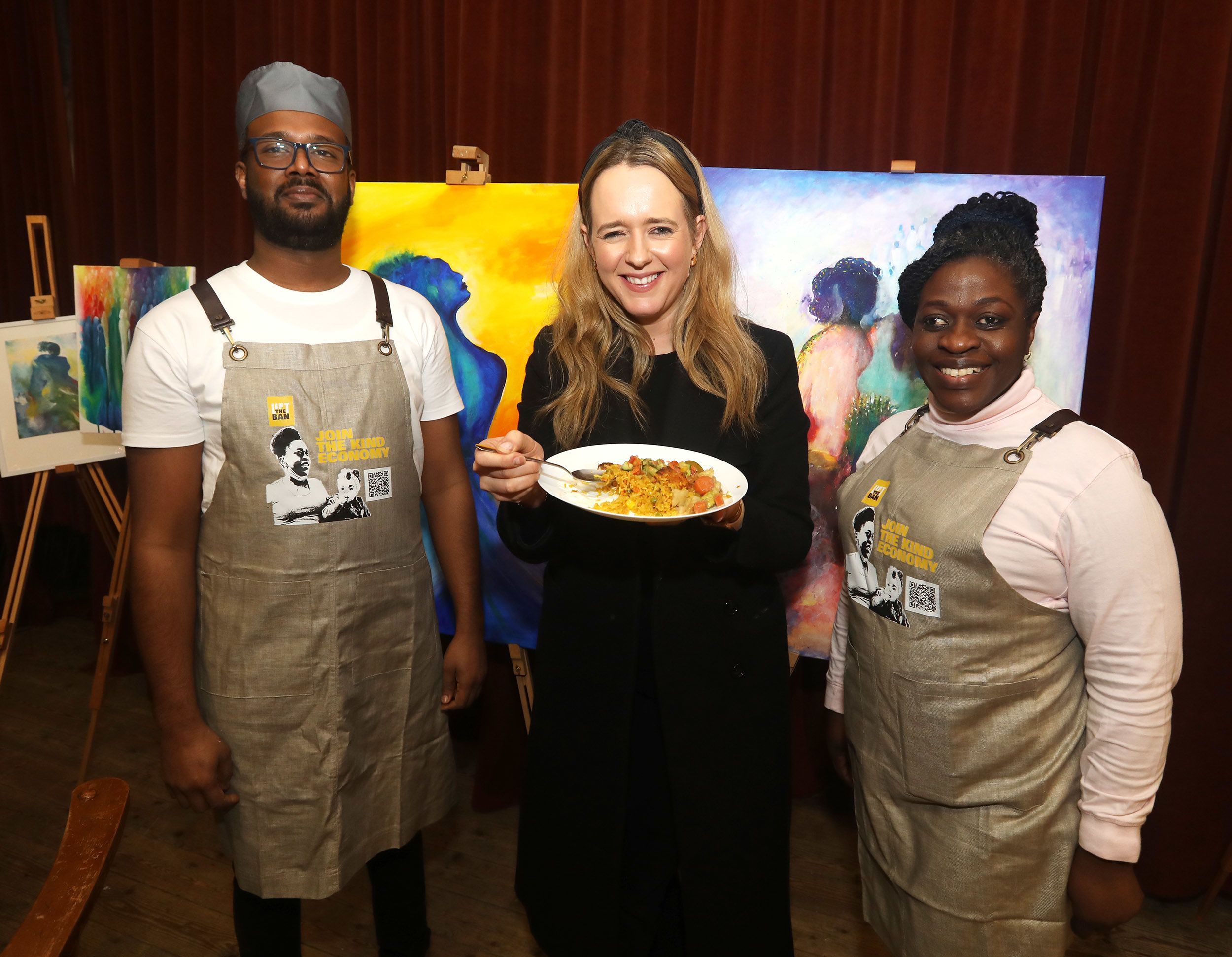 The UK Home Office is responsible for securing accommodation and an allowance of just is provided £8.24 a week while people's asylum application is assessed. However, many NI departments and local authorities have a significant role in securing appropriate services and support for asylum seekers.
Speaking at the event, Twasul Mohammed from the Kind Economy campaign, a coalition between asylum seekers, refugees, local businesses and arts and creative organisations said: "In the absence of any meaningful support from Stormont or our public bodies, asylum seekers have been organising themselves on little more than goodwill.
"It is not good enough for devolved departments to wash their hands of the problem and hide behind the UK Home Office and its narrative of hostility and disinterest. Our public bodies have resources and opportunities to assist these new members of our community that are within their devolved competence. 
"People seeking safety in our country have a lot to offer and they are heartened that local business and industries are willing to support them. These Kind Economy partners set an example which the UK and devolved authorities would do well to follow."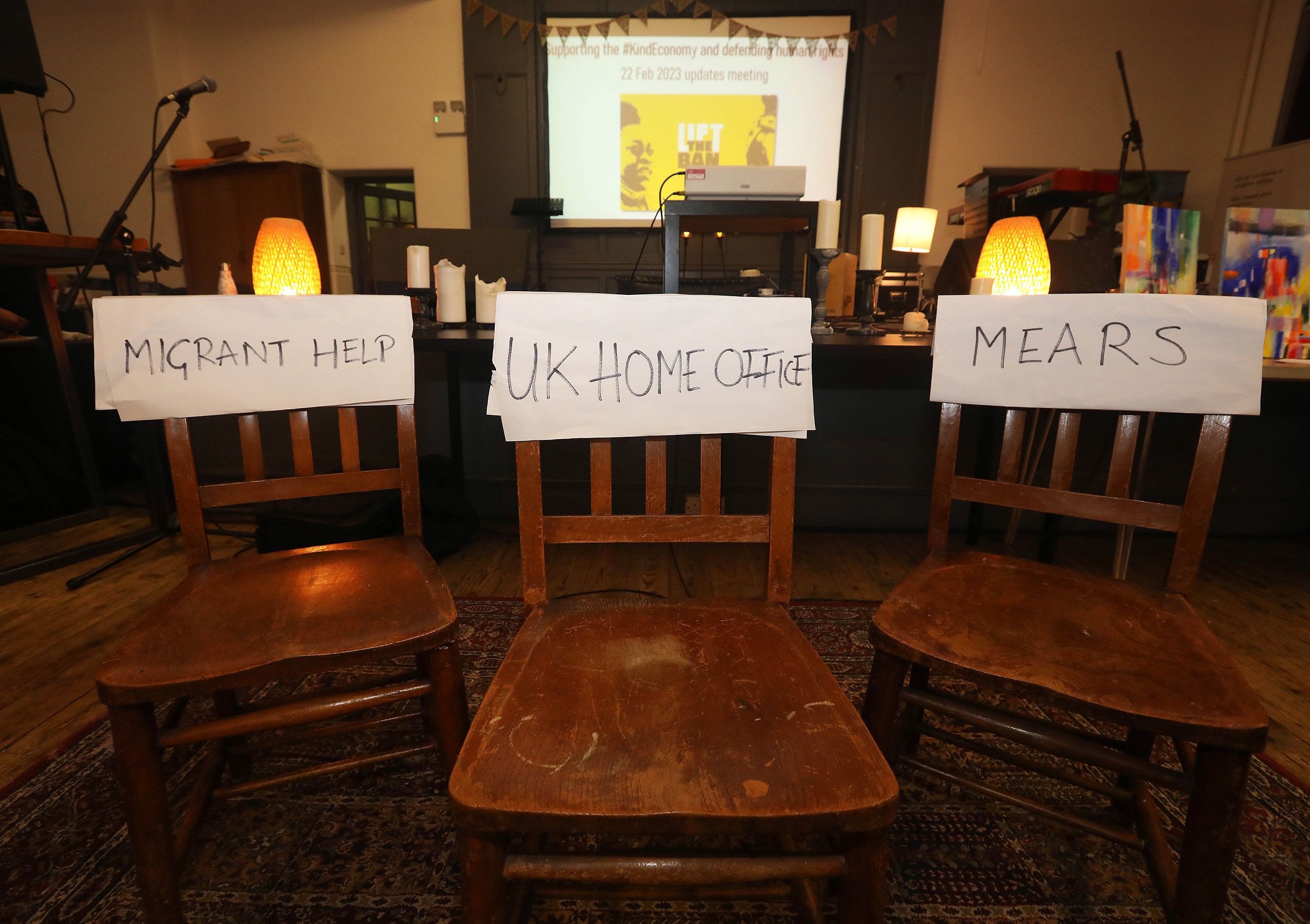 Deirdre McAliskey, representing Children's Law Centre and South Tyrone Empowerment Project raised concerns over the safeguarding of children at the meeting, noting that none of the local NI departmental bodies knew the number and identity of children in the hotels, despite the devolved responsibility towards protecting children's rights and recent cases in England of young people going missing from hotel accommodation. Representatives of public bodies present at the meeting confirmed that they did not hold a complete set of data which would enable safeguarding concerns to be allayed.
According to a recent Freedom of Information request submitted by PPR, there are 21 hotels in the North used to accommodate asylum seekers. Fourteen of those hotels are in Belfast alone. 
Marissa McMahon, an organiser with PPR's Take Back the City campaign, which advocates for the building of social housing on publicly owned land, said: "The continuing use of hotels to house people over long periods is just another example of how the housing crisis is affecting ordinary families. What we need is to stop pouring money into the pockets of private companies and start investing in our communities by building homes."