COMHAIRLE na Gaelscolaíochta are returning as long-term sponsors of the Blackboard Awards (Gradaim Scoth na Scoile) recognising the commitment and dedication of teachers and others in the Irish-medium sector.
Now in its eleventh year, the prestigious Blackboard Awards gives the opportunity to recognise the teaching stalwarts who embody the very best of Belfast.
Based on the Falls Road, Comhairle na Gaelscolaíochta promotes, facilitates and encourages Irish-medium education and Irish-medium schools and contributes to the development of vibrant Irish-speaking communities.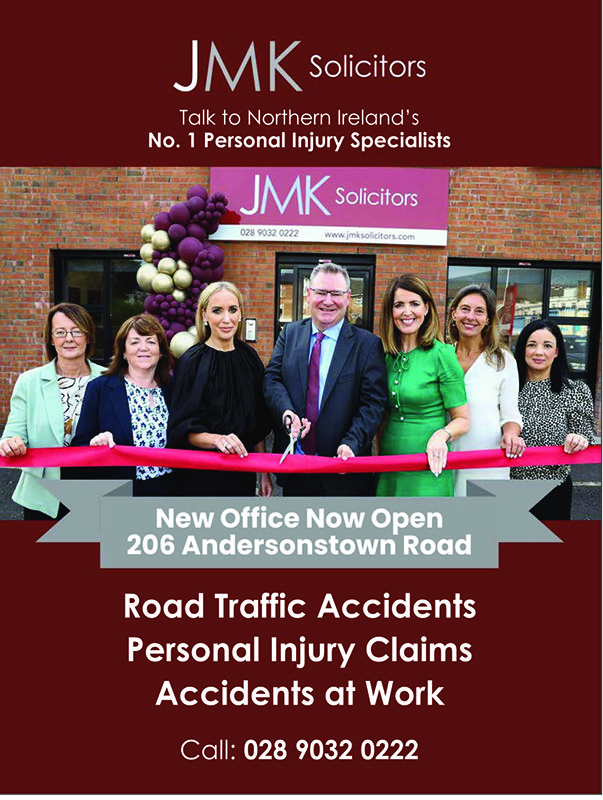 "I think that it is really important that we acknowledge the work that goes on every day on the ground in our schools by our teachers and our classroom assistants and everybody else that works to make our schools work," says Maria Thomasson CEO of Comhairle na Gaelscolaíochta.
"We have a specific connection in our sector to the grassroots movement. We came from the ground, community and I think that this is important to recognise our community and the sacrifices that they make every day for our sector."
Maria states that the translation of the Blackboard Awards into Irish is very apt in terms of what is being recognised.
"The first school was in Belfast, it's lovely to have that link and I particularly like the translation of the awards. I know it's Blackboard Awards in English but in Irish it's Scoth na Scoile and I think that is just lovely whenever you think of what we are recognising here. It's important.
"It's a lovely opportunity for people to get dressed up and have that recognition, even if they don't win. It's the recognition. It's not just the language it's the education, and the language is the vehicle in which our children access the curriculum so it's the recognition that we don't have all the resources that the English medium schools have. 
"Our teachers and classroom assistants are working in the evenings, they're working after schools, on weekends. They're creating their own, they're translating and adapting their own resources whether that be just regular teaching resources or resources to support children with special or additional needs."
The Blackboard Awards will take place in the Europa Hotel on Friday 3 February.