CRUSADERS Football Club has expressed disappointment after losing out on funding as part of the British government's Levelling Up Fund – branding the process as 'flawed'.
The North Belfast Irish League club entered a bid for the recent round of funding with plans that would have benefited the local community. 
The club's plans included the building of the Shore Road Skills Centre, which would have provided the local community with a hub of wellness, sport, community outreach and education.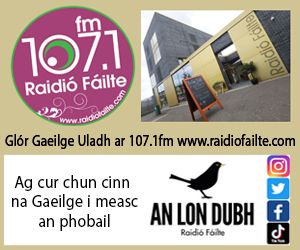 The new centre was set to see organisations such as Belfast Met use the space as well as being able to expand the offerings of the Crusaders Full Time Football Academy.
Already Crusaders Football Academy have partnerships with schools across North Belfast offering young people the opportunity to pursue sport and wellbeing as part of their curriculum.
Crusaders Football Club treasurer Tommy Whiteside said: "Crusaders Football Club are disappointed that our Shore Road Skills Centre Levelling Up Round 2 bid has been unsuccessful. 
"The Levelling-Up Fund was highly competitive and, whilst oversubscribed, our club was very proud to be associated with such a strong bid. 
"We are saddened too, that North Belfast, an area of multiple disadvantage, has lost the opportunity to build a much-needed and vital piece of educational infrastructure.
"We are, however, concerned that the Ministerial decision-making process in Northern Ireland for Round 2 was not in line with that in Great Britain, despite the fact that 'Funding Guidance Notes' were uniform across the United Kingdom.
"In Great Britain project bids had to have a minimum score of 75 per cent to be considered by Ministers for funding; however in Northern Ireland the minimum score to be considered for funding was lowered to 56.67 per cent."
Mr Whiteside said that the quality scoring threshold should be uniform across the UK to ensure equality and fairness.
"In England, Scotland and Wales multiple project bids in each local authority area were funded, with the funding award based on the merits of the bid through the scoring matrix of the individual application. 
"However, in Northern Ireland alone, only one project bid per local authority would be awarded funding. This new and unpublished criteria was applied retrospectively without the advance knowledge of any bidder. 
"Criteria introduced 'after the fact' in Northern Ireland, we say, renders the competitive process in Round 2 fatally flawed. This is patently unfair to bidders in Northern Ireland.
"Project bids in Northern Ireland may – and are likely to – have been disadvantaged by this local 'bastardisation' of the Ministerial decision-making process."
He added: "Further, had bidders been aware of the 'one project per Council' criteria in advance, effectively giving the local authority a veto, it is unlikely that many would have expended many thousands of pounds in speculative bid-preparation.
"Having spent considerable sums of our members' money in bid preparation we will be raising our concerns now, directly with the Minister, Michael Gove, MP."