ST Paul's GAC stalwart Joe (Liam) McCartan will be forever remembered in Antrim GAA circles for his incredible hard work and a legacy which spans over five decades.
Joe sadly passed at his home in Coolnasilla Park East, after a long battle with illness on Monday 20th March, aged 77. He was a man of many talents and a visionary. He will be remembered fondly for making his dreams and aspirations a reality.
 
Joe was educated in St Kevin's Primary School and then St Thomas' Secondary School on the Whiterock Road.
 
Joe's brother Eamonn spoke fondly about how Joe helped transform St Paul's GAC.
 
"When we started out, we were nothing more than a street team down in Hawthorn Street in Beechmount. We played throughout the 1950s and 1960s in a time when the GAA was nowhere near advanced as to what it has become today.
 
"Joe was a visionary even when he was a young man.
 
"He did everything in his power to help St Paul's grow exponentially from a juvenile and men's side – who had to wear the same dirty old rig – to a club which now has hundreds of members who are part of one big family."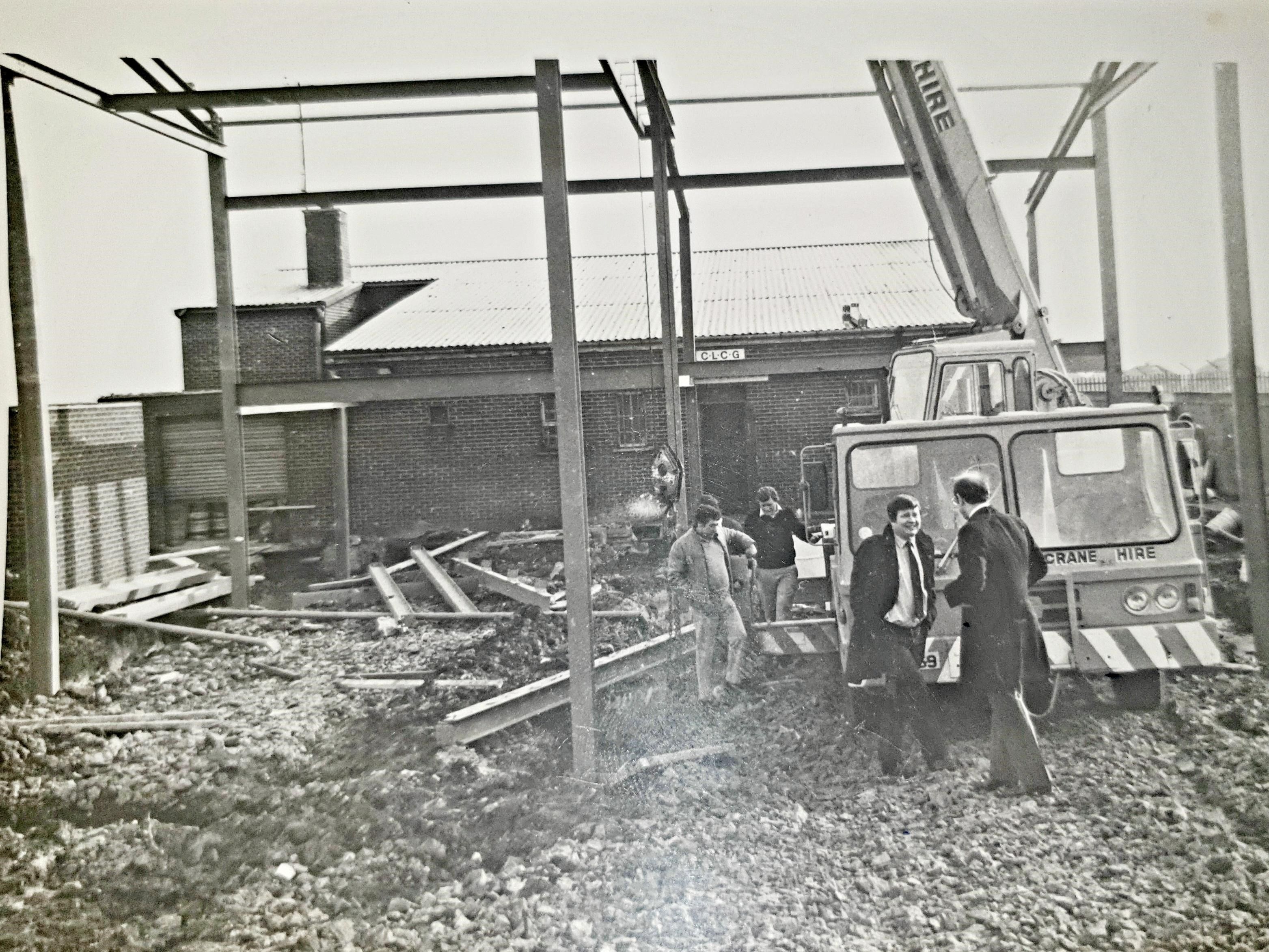 Eamonn spoke about how his brother's influence was not solely based on the playing side of the sports club but in establishing sustainability for the club.
 
"My brother knew that to be sufficient we would need a pitch first and foremost – which he delivered on the Shaws Road – we would need new kits, a clubhouse, changing rooms and so much more that goes on in the finer details of running a club even in the 1970s. Finances were not something that Catholic men and women had in those days, however, Joe was always one step ahead.
 
"The club's first bar was opened by Joe and it was nothing more than a tiny wooden hut, which sat on the outskirts of the pitch, yet it was still a source of income and it would grow during Joe's time at the club to much more than any of us could have imagined –  but not Joe, he believed in his plan and argued endlessly to get the club to move forward.
 
"St Paul's would have nothing if it wasn't for the families that fought tooth and nail for everything. You had us McCartans, the Nelson family, Murray and Coyle clans – we all worked together for the benefit of the club and the betterment of the GAA as whole, and my brother was at the pinnacle of this."
 
Joe McCartan was not only a great Irishman, leader and GAA enthusiast, but a genuinely fantastic individual who was also a massive influence in helping men and women from West Belfast find their way into the insurance industry. Mr McCartan sat in a senior management role in Prudential Insurance. 
The Legend that is Liam (Joe aka The Bull) McCartan passing his beloved Páirc Naomh Pól on the journey to his final resting place. Ar dheis Dé go raibh a anam @StPaulsGAC pic.twitter.com/C68y93Adae

— Kevin Gamble (@Kevgamblefeile) March 23, 2023
Joe was a "hero" to his children and his late wife Maura.
 
Conor McCartan, Joe's son, spoke about how St Paul's GAC owe so much to his father and the legacy he has built throughout the club will be forever rooted in their foundations.
 
"You look at the club today, we have a clubhouse, a social club, a bar and for a short while we did have a restaurant. This all grew from the seeds that dad planted decades ago".
 
In his roles as Secretary and Chairman Joe was the driving force behind many of the club's key milestones including the relocation to Shaws Road, the development of the pitch, the construction of the club rooms, handball alleys and changing rooms.
 
Joe established the famous Jack McCartan Cup, in memory of his late father, a tournament synonymous with promoting and improving juvenile Gaelic and hurling from teams all across the country.
 
Conor recalled how his father had three loves in his life.
 
"St Paul's, the West coast of Ireland, and his loving wife Maura. He was never happier than when the family would all pack up and head west for Enniscrone in County Sligo, the caravan trips down there will live on with us forever, and it will be thought of fondly when we see a picture of him."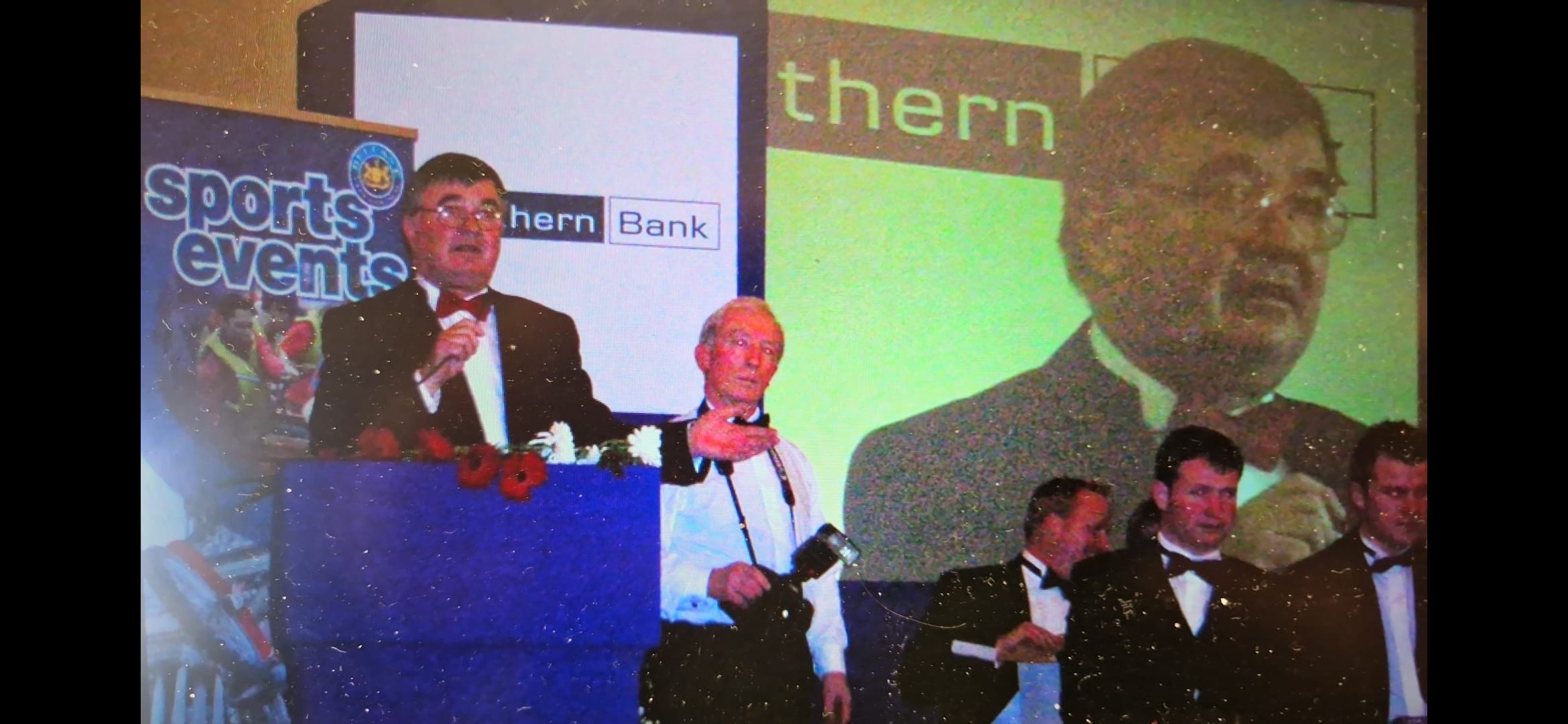 Joe will be sadly missed but nonetheless remembered fondly by his children Fiona, Grannia and Conor, his adored grandchildren Cara, Cormac and Cillian, along with his siblings Jim, John, Phil and Eamonn. Joe was pre-deceased by his wife Maura, son Liam and brother Thomas.
 
Joe McCartan's influence on the West Belfast community cannot be understated. He was a fearless, hardworking man whose positive influence can be perfectly embodied in making St Paul's GAC what it is today, a staple of the West Belfast community.
Joe was buried last Thursday in Hannahstown after a Requiem Mass celebrating his life took place at St Agnes' Church in Andersonstown.