A RELATIVE of one of the victims of the New Lodge Six shootings has launched legal action over a decision by the Public Prosecution Service (PPS) not to request a fresh investigation into the killings.
Rosaleen Beatty's brother Ambrose Hardy (26) was one of six men killed during two separate incidents in North Belfast in the early hours of February 3/4 1973.
Relatives believe that James Sloan (19) and James McCann (19) were shot dead by an undercover British army unit known as the Military Research Force (MRF) in a drive-by gun attack as they stood outside a bar at the top of the New Lodge Road.
Ambrose, along with three other local men, John Loughran (35), Brendan Maguire (32) and Tony Campbell (19) were shot dead a short time later at the junction of New Lodge Road and Edlingham Street by British Army snipers.
Rosaleen is now challenging a decision by the Director of Public Prosecutions (DPP) not to ask the PSNI to carry out an investigation into her brother's killing, and a decision by the PSNI not to allocate the killing to its legacy investigation unit.
In 2017 she applied to the Attorney General John Larkin to direct a fresh inquest into the death of her brother.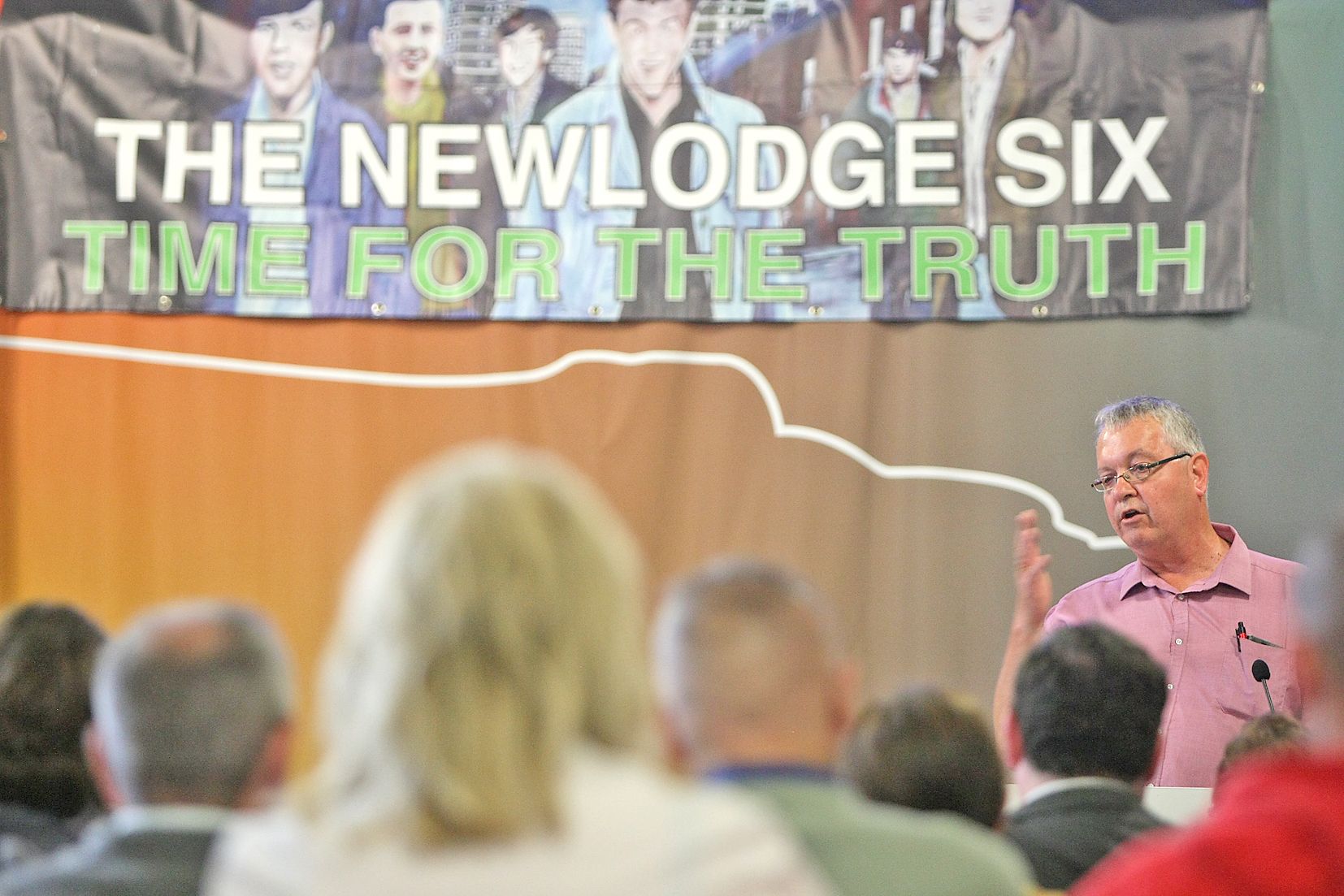 In September 2018 Mr Larkin said he would not direct a fresh inquest but that the DPP should direct that the Chief Constable of the PSNI investigate Mr Hardy's death. In February this year the PPS declined that request.
Gary Duffy, of KRW Law, who is a grandson of Mr Hardy, said the judicial review "challenges both the PPS and PSNI decisions not to prioritise the investigations into the killings".
"It says it all really that after the bereaved families participated in the community-based New Lodge Six inquiry the state were on notice of the serious ongoing justice deficit but still failed to act," he said.
Mike Ritchie from Relatives for Justice added: "We are in a situation where, even though prominent legal officers acknowledge the need for a murder investigation, nothing happens. This cannot be right."
A PPS spokeswoman said it "recognises the deep frustration and hurt experienced by families who are still seeking answers regarding the circumstances of their loved ones' deaths".
"We understand why families may view a Section 35 (5) request as a vehicle by which their case can be advanced. However, after careful consideration, it was considered that such a request was inappropriate in this case.
"We understand that this decision will have been disappointing for Mr Hardy's family. The reasons for it have previously been explained in a letter to the legal representatives of his family.
"As legal proceedings are underway, it would not be appropriate to comment further."