IRELAND have two new World Champions, and they are both local men who have succeeded at the pinnacle of World Motorsport, the FIA World Rally Championship (WRC).
William Creighton, whose  family own and operate the Creighton Garages group of businesses in Belfast, and Liam Regan from West Belfast have been crowned FIA Junior WRC Champions. In doing so William becomes the first Irish driver to win the title since the late great Craig Breen achieved the feat in 2011. 25-year-old William, who lives in Co Down, claimed a superb fifth-place on the 190-mile Acropolis Rally in Greece, which was enough to win the Championship eight points ahead of Diego Domínguez, a Paraguayan competitor who pushed the Irish pair all the way when he won the Acropolis.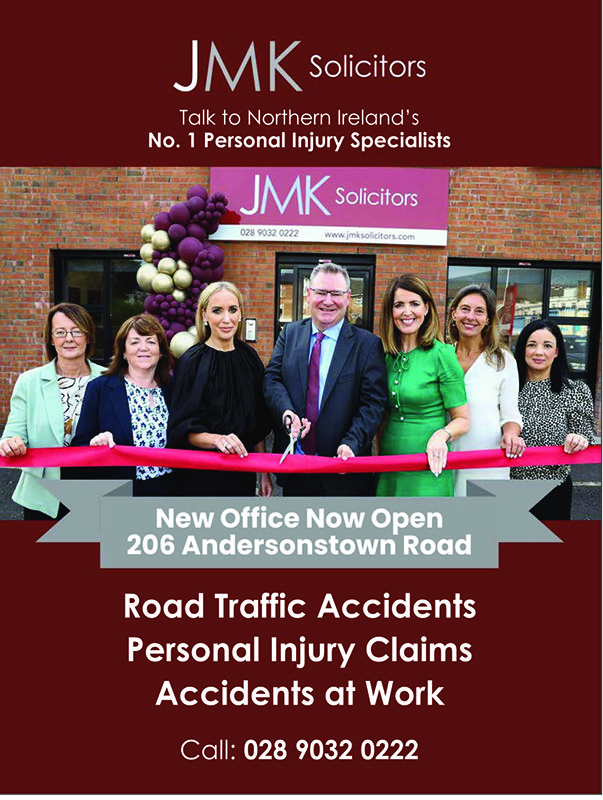 The Greek round has been on the world calendar for more than 70 years and was one of the original events of the inaugural World Rally Championship. It's renowned for its gruelling stages, unforgiving terrain and scorching summer temperatures – and it has a reputation for pushing both man and machine to their limits. But William and Liam were up for all the challenges, delivering the haul of points they needed to top the table.
William had a mammoth 29-point lead over Laurent Pellier going into the last round, but there were still 65 points up for grabs thanks to a double points classification plus an additional point per stage win on the last round – and only their best four scores counted. The upshot of all of that mathematical complication was that six drivers still had a chance of becoming champion, with the three main contenders being Creighton, Pellier and Domínguez.
Winning the title would be the opportunity for one crew to add their names to the history books and set themselves on a trajectory with potential to transform their careers and their lives forever as former winners like Sebastien Loeb, Sebastien Ogier, Dani Sordo, Elfyn Evans and the late Craig Breen went on to compete at the sport's highest level after winning this title.
"I know Craig would have been right in the middle of all this right now and he would've been so happy," said William,  paying tribute to Waterford native Breen who died following a crash in a pre-test event ahead of the  Croatia Rally in April. "We all go rallying to have fun and what happened to Craig was so sad. I've definitely been thinking about him."
On their way to the title William and Liam claimed 34 stage wins and won the Swedish and Italian events. It's an honour and privilege to report that two guys who I can call friends have just become World Champions – that makes my job so worthwhile. I know Liam's dad Billy, brothers Donal and Eoin (Ogie), and uncle Ian, all of whom are involved in motorsport and who will be so proud of what Liam has achieved.
Well done William and Liam, two more young Irishmen on their way to even bigger and better things on the world stage.