IF you're in the market for a new car, an important factor, especially if you are a younger driver, is a car's insurance group – in short, how much it is going to cost to insure your new purchase.
To help you plan here is a round-up of the ten cheapest small cars to insure. The premiums were calculated  by a leading motoring magazine using comprehensive cover for a professional male aged 35 with a full no claims bonus.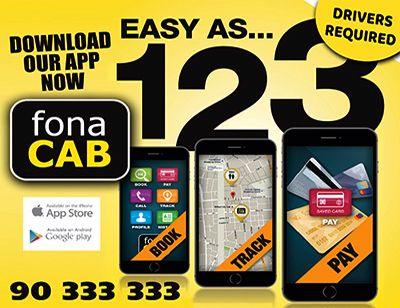 In joint tenth place was the Renault Captur 1.0 TCe 90 Evolution, and the Fiat Panda 1.0 Mild Hybrid, both with a premium of £367. The Captur would set you back £22,495, and comes with cruise control, automatic lights and wipers and keyless entry. The Panda costs only £14,765 and it's outclassed by newer rivals, but it's a quirky little car.
In joint eighth, the Ford Fiesta 1.1 Trend priced at £19,350 and the MG3 1.5 VTi-Tech Excite costing £13,820, both with an insurance premium of £349. The Fiesta is smart, well equipped, and fun to drive, comes with automatic lights, and an 8.0in infotainment touchscreen as standard. The MG 3 is one of the most affordable new small hatchbacks you can buy, undercutting most rivals, it's attractively priced, has a nice interior and is well equipped.
At No.6 is the Toyota Aygo X 1.0 VVT-i Pure, costing just £319 to insure. It'll set you back £15,990, is very cheap to run partly helped by its 71bhp 1.0-litre three-cylinder petrol engine that averages more than 50mpg. It comes with plenty of safety kit too, including automatic emergency braking, lane-keeping assist and six airbags.
No.5 on the list is the Skoda Fabia 1.0 MPi 80 SE Comfort costing £301 to insure. List price is £19,170 and it has a solid feel inside and out, providing a decent amount of creature comforts including air con, rear parking sensors and a colour touchscreen infotainment system. 
At joint 4th are the Kia Picanto 1.0 petrol, and the Volkswagen Polo 1.0 80 Life. The Picanto costs £14,415 and the Polo £21,670 but both cost just £291 to insure. The Picanto is a fine small car with a smart interior, tidy handling, and a frugal 1.0-litre MPi engine. With the Polo you'll get a car that's good to drive, comfortable, smart, and roomy inside, and the fact that it's likely to retain its value better than rivals adds to its appeal. 
At the top in joint No.1 are the Volkswagen Up 1.0L, and the Hyundai i10 1.0L Advance, both costing a mere £285 to insure. The VW has a list price of £15,180, and the Hyundai £15,420. The Up is fun to drive, has plenty of standard equipment and a classy interior. While newer rivals are better value and have newer technology, there's still a lot to recommend with the Up. The Hyundai is relatively spacious, comfortable, and quiet, it has good rear seat space and is well equipped with a smart-looking interior, great infotainment system and it rides and drives more impressively than plenty of bigger, pricier cars. 
Hopefully this information will help if you are planning to purchase a new small car and insurance premiums are a key requirement. Either way, happy shopping.