ULSTER Folk Museum is the setting of a new two-day Making Festival this summer.
Ireland's traditional crafts and heritage skills are closely tied to the people and the land. They have stemmed from and shaped our landscape and lived experiences, as well as our built environment, objects, sport, music, arts and culture. 
The legacy of our heritage crafts and skills can be seen all around us, embodied in 'things' such as buildings, hedgerows, baskets and blankets. But the skills themselves are less tangible and need to be used and passed on to future generations in order to survive. As we look towards future challenges, there is much we can learn from traditional skills to help us reconnect with ourselves, each other and nature in order to live more sustainable lives.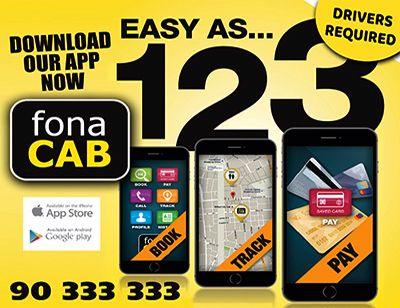 And it's places like the Ulster Folk Museum in Cultra, just outside Belfast, where we can go to experience the preservation of everyday skills, customs and traditions that have been passed down over many generations in Ulster. If you've visited the museum before, you will know it's the sight of traditional cottages, farmhouses and workshops set against the rolling hills of the countryside that transport you to a different time and place. And if you are yet to go, then the Folk Museum Making Festival taking place this month is the time for you!
Celebrating and preserving everyday skills, customs and traditions 
The museum is a place to discover how reconnecting with the past can help us grow and thrive in the world today and this month, coinciding with August Craft Month, we're putting on the first-ever Making Festival the weekend of the 19th and 20th August.
In association with the Construction Industry Training Board NI (CITB NI) and Love Heritage NI, this two-day event is set to honour traditional crafts and heritage skills, showcasing a wide range of Ireland's unique and fascinating building traditions from the intricate art of thatching to the skilful craftsmanship of stonemasonry, limewashing, drystone walling and more. There'll also be talented makers sharing their crafts including signwriting, musical instrument making, stained glass and straw rope making and the museum's own team of in-house craft demonstrators will be working in blacksmithing, willow, textiles, wood and more!
From blacksmiths hammering glowing iron into shape to skilled weavers creating intricate textiles, the new Folk Museum Making Festival gives visitors a special opportunity to witness and be inspired by centuries-old techniques that have been passed down through generations. It's a mesmerising display of craftsmanship that highlights the true essence of human creativity.
As well as a chance to see these at-risk skills in action, we will also be hosting a specially curated craft fair in collaboration with Craft NI, the sector-leading body for the promotion and development of the design-led contemporary craft industry in Northern Ireland. Here you can purchase works from some of the high-quality craft makers and applied artists working with heritage materials to make beautiful objects, homewares and decorative pieces and witness demonstrations from the makers throughout the festival. 
Over the weekend, visitors will also come across 'Gintlíocht', a month-long exhibition in the unfamiliar setting of the Ulster Folk Museum of contemporary artwork that delves into the captivating world of heritage skills and crafts. Also part of August Craft Month as well as the Linen Biennale 2023, this is a unique showcase of works by eight artists/artist groups that will be featured across a number of buildings, embedded in the traditional framework of our collections. The word Gintlíocht in Irish translates to an unexplainable manipulation of materials, so this metamorphosis could be described as sorcery. Through this exhibition, embark on a journey of material manipulation, where traditional methods meet modern artistic expressions. The fusion of past and present within the unique setting of the museum allows for a fresh perspective on traditional methods and their profound impact on our lives today.
"…without understanding the past, how can we hope to plan for the future?"  Estyn Evans, 1942, founding trustee of the Ulster Folk Museum.
The museum's founding principles are needed today more than ever, so we can promote a healthy society, individual wellbeing and a sustainable future. As we expand the museum's role as a unique and dynamic heritage and environment resource through the creation of more ways to get involved in the museum, this month's Making Festival allows people to get closer to the museum's heritage assets, get hands-on with heritage skills and craft making and see heritage conservation in action.
Beyond the festivities, the Festival serves a deeper purpose of preserving and promoting traditional skills and heritage. The Folk Museum Making Festival is our way to ensure that the knowledge and artistry of past generations are not forgotten but continue to thrive and inspire future generations, reawakening our connection with the island's unique heritage skills and crafts. 
A Festival for all the family
There will also be traditional music sessions, food stalls, screenings in our original Picture House and activities for all ages. It's an opportunity for families to bond over shared experiences, creating lasting memories to cherish for years to come. So come along and celebrate our shared heritage and be part of the revival of our treasured heritage skills. You can get your tickets online here.