Bathshack Antrim Senior Hurling Championship, Group One
O'Donovan Rossa 1-16
St John's 0-20
MICHAEL Bradley struck with the last poc of the ball to snatch victory for St John's over Rossa this afternoon.
The visitors had trailed for most of this game and only got their noses in front deep into stoppage time before the game was levelled, but with the final act of the game, Bradley popped up to drill the ball over and help the Corrigan Park outfit to an opening win in this year's Senior Hurling Championship.
This was a typically competitive game between these rivals with no quarter asked for or given and Rossa will look at this game somewhat frustrated they didn't take anything from it having delivered a good performance.
However, they just couldn't keep their foot on the gas down the stretch as the Johnnies chipped away at a five-point deficit following the only goal of the game from Deaglan Murphy midway through the second period.
Indeed, a four point lead at the break probably didn't reflect their dominance in the opening period and with the wind at their backs, St John's were able to make the required switched for the second half that ultimately turned the game their way.
In fine sunshine and a wind blowing towards the Sarsfield's end, both sides tore into this game but were off-target with early chances before Rossa opened the scoring with Dominic McEnhill pointing on the turn.
Conal Bohill replied at the other end, but Rossa were making the early running as they dominated the middle of the field, winning breaks and turning St John's over.
This allowed them to create the chances and a pair of frees from James Connolly followed by excellent efforts from play by Michael Armstrong and McEnhill moved them four clear on 13 minutes.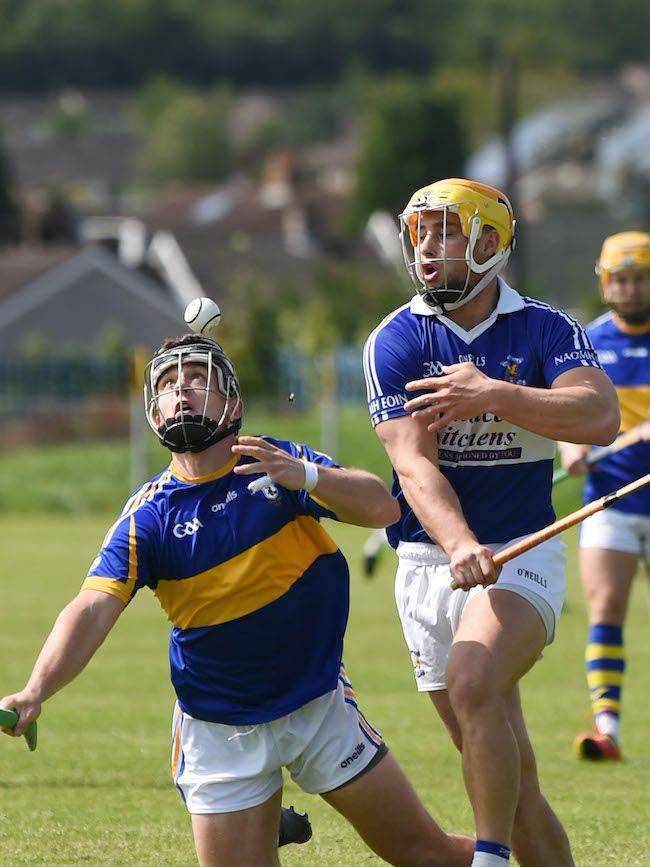 Oisin Donnelly kept the Johnnies in touch wit a score before the water break, but Rossa continued to lead the way upon the resumption with Connolly landing another free with Deaglan Murphy then pointing on the run to leave five between them.
St John's were struggling to get anything going in attack but Shea Shannon was doing his best to keep his team in range as he converted a pair of frees either side of Thomas Morgan pointing on the run at the other end.
Stephen Beatty then checked in with a superb score from out not he right and Connolly added another free to make it a six-point game, but Shannon ensured the Johnnies were within one at thee half as he hit a fine score on the run and added a free in stoppage time to leave Rossa's lead at 0-10 to 0-6 at the break.
There was much work to be done on the St John's sideline, but the introduction of Ryan McNulty just before the break seemed to steady them at the back, allowing Domhnall Nugent to push up and he got his side moving early int he second period with a long free before Shannon did likewise to leave two in it.
Connolly responded in kind, but points from Conor Johnston and Aidan McMahon left the minimum between the teams on 40 minutes.
However, the hosts were to find a perfect response as a long ball resulted in Beatty gathering superbly, popping to the advancing Deaglan Murphy who raced in and gave Declan Cregan no chance, finishing low into the net.
A Connolly free extended their lead to five, but the Johnnies didn't panic with the introduction of Micheal Dudley providing the spark and he wasted no time getting into he game, pointing immediately with Conor Johnston then bursting through for a score and leave Rossa's lead at 1-12 to 0-12 at the water break.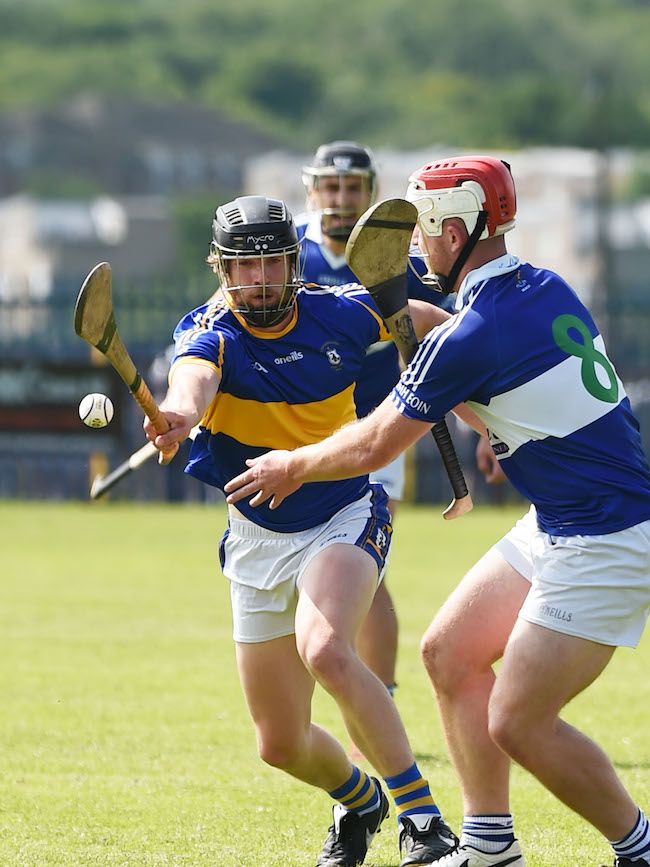 Shea Shannon added a score as ply resumed, but Dominic McEnhill landed a great score out on the right to restore the goal advantage for the hosts.
However, they were not enjoying the same room in attack as momentum was with St John's and they capitalised with Bradley blasting just over and Dudley splitting the posts from his own half to leave just one in it.
Rossa needed something to get back on track and it came from Gerard Walsh who fired over a long free, but it wasn't enough to get them on the front foot as Michael Bradley replied and then levelled the game after being set-up by Conor Johnston.
Domhnall Nugent then gave the Johnnies the lead for the first time as the game moved into what turned out to be 10 added minutes, but the lead didn't last long as Stephen Beatty scampered through to level.
The game was more stop than start after this with players receiving treatment having emptied themselves all afternoon, but Shannon edged St John's back in front with two minutes remaining, only for this to be cancelled out by Connolly at the other end.
There was still time for a winner and it came from Bradley who got on the ball and with a flick of his wrists, sent the ball between the posts to seal victory and two points for St John's who will face Ballycastle next week, with Rossa hosting Dunloy.
ROSSA: D Armstrong; C Orchin, N Crossan, A Orchin; G Walsh (0-1 free), Stephen Shannon, A O'Brien; S Beatty (0-2), Seaghan Shannon; D Murphy (1-1), M Armstrong (0-1), J Connolly (0-7, all frees); T Morgan (0-1), D Rocks, D McEnhill (0-3). Subs: C Shannon for T Morgan (30+1), M McGreevy for D Rocks (35), T Murphy for D McEnhill (56), M Devlin for A Orchin (60+2).
ST JOHN'S: D Cregan; S Wilson, S McCrory, J Bohill; C Morgan, D Nugent (0-2, 1 free, 1 65), P Nugent; A McGowan, A McMahon (0-1); C Bohill (0-1), Conor Johnston (0-3), O Donnelly (0-1); S Shannon (0-7, 5 frees), M Bradley (0-3), P McCallin. Subs: R McNulty for P Nugent (30), M Dudley (0-2) for O Donnelly (42), CJ McKenna for C Bohill (60), S Tierney for A McGowan (60+2).
REFEREE: Darren McKeown (St Gall's)