THE public are being urged to take care on the roads and footpaths after a night of snow and freezing temperatures.
A yellow weather warning for snow and ice remains in place until noon on Thursday.
The Met Office has said roads and railways could be affected, leading to transport delays. Road accidents and falls on icy footpaths are more likely. 
More snowfall is expected on Wednesday night following Tuesday's wintry weather.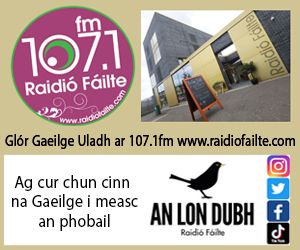 Holy Child Nursey School in Slievegallion Drive and Coláiste Feirste on the Falls Road are closed today, Wednesday. Concern was also expressed over the lack of gritting outside schools as parents and children struggled in the icy conditions.
In Lagmore, Sinn Féin councillor Danny Baker said Lagmore View Road is "very bad" with ice and snow with cars getting stuck.
"If you are leaving Lagmore, my advice is to use Lagmore Avenue," he said.
Be careful on the roads, snow falling fast on top of black ice. pic.twitter.com/FQXgffstjL

— Danny Baker (@danielbakersf) January 17, 2023
"Be careful on the side roads, some are treacherous but main roads have been gritted. I have also left emergency bags of grit at Mount Eagles playpark."
Fellow councillor Áine McCabe said there are "very icy" conditions on the roads and footpaths in Andersonstown.
In North Belfast, Sinn Féin councillor Ryan Murphy said conditions were poor in Ligoniel and he criticised the Department for Infrastructure failing to respond adequately to the cold snap.
"I am seeing reports of accidents on Mill Valley and Thornberry Road," he said.
"We contacted the Department for Infrastructure at the beginning of December to ask that these roads be added to the gritting route now they are complete and going through the adoption process. We will follow up with them again on this. 
A snow-covered Black Mountain today in West Belfast ❄️@VisitBelfast @barrabest @WeatherCee @angie_weather pic.twitter.com/puj65rGtyW

— Fáilte Feirste Thiar (@FailteFeirste) January 18, 2023
"The road is clear now thanks to local residents for coming out and putting grit down.
"There are some bags of grit left over in the community centre and I will arrange for more to be dropped off.
"This will be the fourth year in a row we have put the request in to DFI for the road to be gritted. We are hoping because they're in the system to be handed over to the department that this might make the difference.
"There is no point delaying while the road is used for public transport. It runs the risk of serious harm to someone's life or property.
Translink said that bus passengers should expect some disruption to services and has urged commuters to check for updates online.