FIRST Minister Designate Michelle O'Neill has called for work to 'start urgently' on the new Casement Park – to ensure the West Belfast venue is ready as a potential host for Euro 2028 matches.
The Sinn Féin woman said the ongoing bid to host the Euro 2028 football tournament is an 'exciting opportunity' and would be a major boost to the local economy.
In November last year Casement Park in Andersonstown was included in a list of 14 stadiums in Ireland and Britain named in a joint bid to host UEFA Euro 2028.
Planning permission for a redeveloped Casement Park was approved last May following two judicial reviews earlier that year.
The new stadium, which will be of iconic bowl design with a capacity of 34,578, has been developed by global award-winning architects Populous, designers of  the Spurs and Man City stadia.
In 2021 the Andersonstown News reported that new estimates for the redevelopment of the GAA venue stands at £110million – some £32.5million more than the original budget.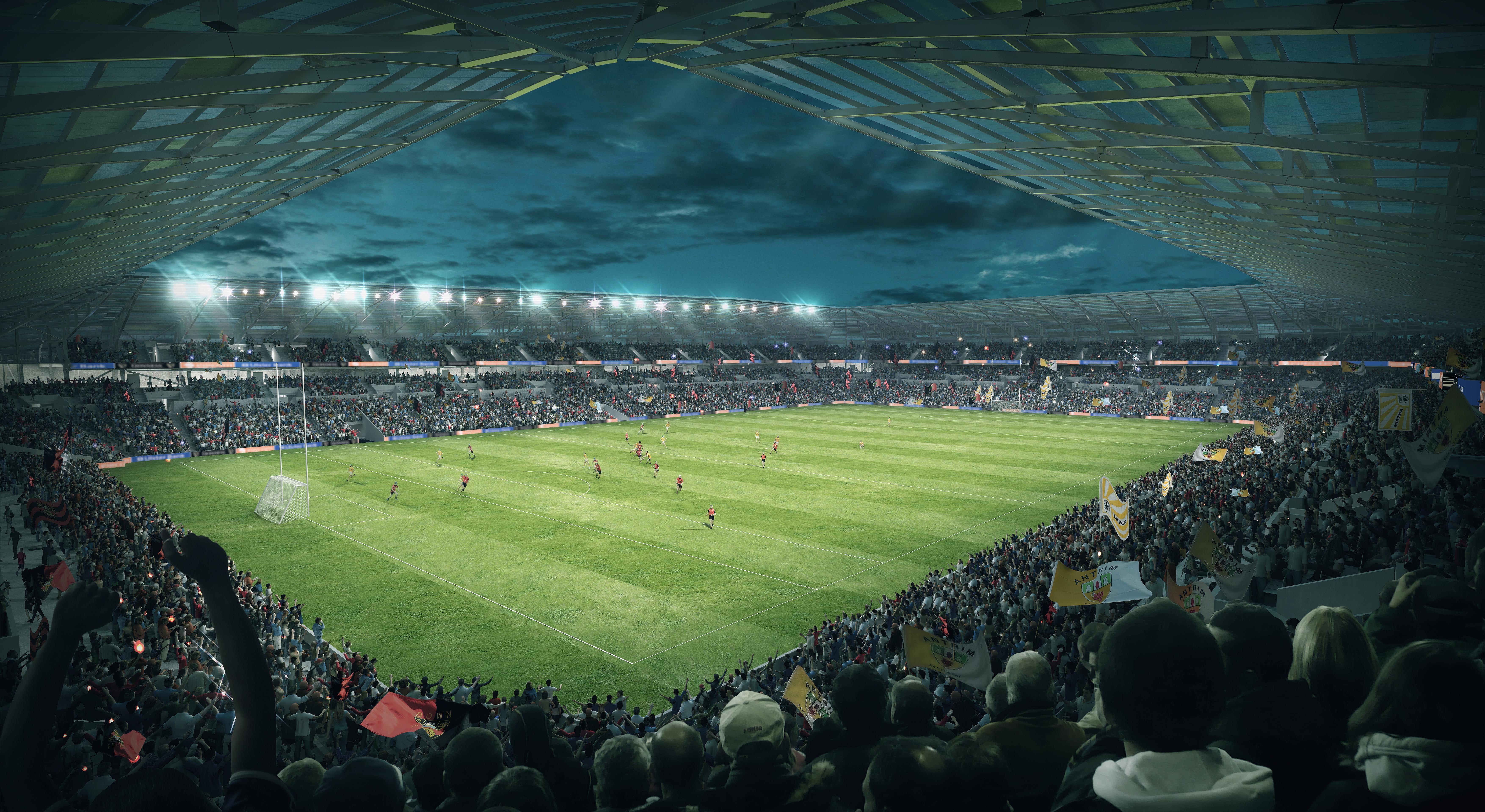 Speaking after meeting with the IFA and GAA at Windsor Park – along with party colleagues Conor Murphy and Deirdre Hargey – Michelle O'Neill said: "The bid to host Euro 2028 in Britain and Ireland, with the possibility of several fixtures being held in the north, is an exciting opportunity that cannot be missed. 
"If successful, this will attract visitors from all over the world to our towns and cities, providing a major boost to the local economy and creating jobs.
"Today, we met with the IFA and GAA for an update on the bid, and I welcome the continued efforts of both organisations in working in partnership to make this happen."
Ms O'Neill said an Executive must be restored immediately and a sports minister put in place who "is fully focused on seizing this opportunity and ensuring we have stadiums and facilities that are fit for purpose".
"We need to see work started urgently on the new Casement Park to ensure this first-class venue is ready for the potential of hosting Euro 2028 matches.
"All parties must work together around the Executive table to realise the major potential that delivering this tournament will have on our economy and in promoting local sports on the world stage."