Ní bhíonn a fhios ag duine cá luíonn an bhróg ar an duine eile. Is iomaí duine a chastar orainn ó lá go lá. Chímid iad ag stad an bhus nó sa scuaine san ollmhargadh, ach is beag aird a thugaimid orthu de ghnáth. Tagann siad agus imíonn siad le gaoth. In amanna, áfach, déanaimid teagmháil súl agus meangadh beag cairdiúil le daoine cé nach dár lucht aitheantais iad. Tharla a leithéid ar obair an lá cheana. Bhí fear óg sa bhialann ag fáil bricfeasta le cairde agus ba léir ar an aird a bhí siad ag díriú air gur cuairteoir a bhí ann. Nuair a bhí sé ag imeacht amach ar an doras, dúirt duine den chuideachta, 'Tugaigí aire mhaith dó. Tá a fhios agam go dtabharfaidh.'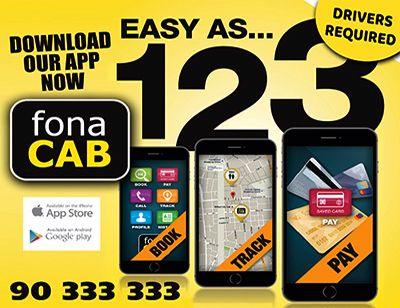 Ar an nuacht áitiúil níos moille an lá sin, bhí an cuairteoir le feiceáil i ngrianghraif a bhí ag dul leis na príomhscéalta ar shuíomhanna éagsúla. Khalid El-Estal a bhí ann, fear Palaistíneach a rugadh i mBéal Feirste agus a chónaigh anseo go raibh sé ocht mbliana d'aois. Bheadh sé ag triail ar an aerfort i mBaile Átha Cliath ar ball le heitilt a fhad leis an Éigipt agus Rafah, áit a bhfuil bealach trasna na teorann le Gáza. Tá beirt chlainne ag Khalid – Ali, atá ceithre bliana d'aois, agus Sara, nach bhfuil ach bliain d'aois – agus tá sé ag súil go dtig leis iad a fheiceáil arís gan mhoill. Tá oifigigh sa Roinn Gnóthaí Eachtracha ó dheas ag obair ar na cáipéisí cuí ach tá drogall ar sheantuismitheoirí na bpáistí an turas a dhéanamh chomh fada leis an teorainn mar níl bealach ar bith sábháilte ann.
"She was my life. I don't know how to face my children now, can you imagine that?"

Heartbreaking interview with Belfast-born Palestinian Khalid El-Estal after his wife was killed in a blast in Gaza. Reporting by @AllanPreston https://t.co/4UnjjFWwuS

— Stephen Jones (@steve_jones) November 7, 2023
Ar an drochuair, ní bheidh máthair na bpáistí, bean chéile Khalid leo. Is duine í Ashwak Jendia den 11,500 atá caillte sa bhabhta cogaíochta seo atá ag dul ar aghaidh le mí anuas. Mar bharr ar an donas, maraíodh máthair agus deartháir Khalid fosta. Tá uncail leis maraithe, chomh maith le beirt dá chlann siúd, col ceathracha le Khalid a bhí ina ndochtúirí. Seachtar mball déag den teaghlach san iomlán atá curtha den tsaol le mí anuas. Bhí Khalid ag obair san Áraib Shádach agus a mhuintir, a bhean agus a chlann ag cur fúthu i nGáza agus anois an rún atá aige ná an chlann a thabhairt ar ais go Béal Feirste agus socrú anseo. Go dtuga dia slán iad.