THE Andersonstown Social Club (PD) is to remain closed after a staff member tested positive for Covid-19.
The popular club closed its doors at 9pm on Friday evening after a regular customer tested positive for the virus.
The PD had been due to open again on Monday morning but will remain closed after learning a staff member has contracted the virus.
The club's Chair, Martin Lynch, said the health and safety of the community is paramount.
"It was our own decision to close on Friday night," he explained.
"The safety of staff and our patrons comes first.
"We undertook a deep cleanse and ensured members of staff were tested.
"We had intended to open on Monday morning but we will remain closed to ensure health and safety of everyone, including patrons and members. 
"We are working with the tracking and tracing people at the minute and we will open again as soon as the process is completed."
Martin says the two cases at the club are a reminder to everyone that Covid-19 has not gone away.
"We went above and beyond what was required and at some cost to the club we introduced strict health and safety measures.
"We split the club into three areas to allow for cubicles in place for small groups to sit together safely in compliance with the regulations
"We installed sanitizing stations and a one-way system. 
"It's a reminder that the virus has not gone away. We could have stayed open, closed our eyes and pretended everything is normal but that is not what we are about. 
"We are a club built on very close ties with the community with a loyal following. 
"They come first and it is not about profit."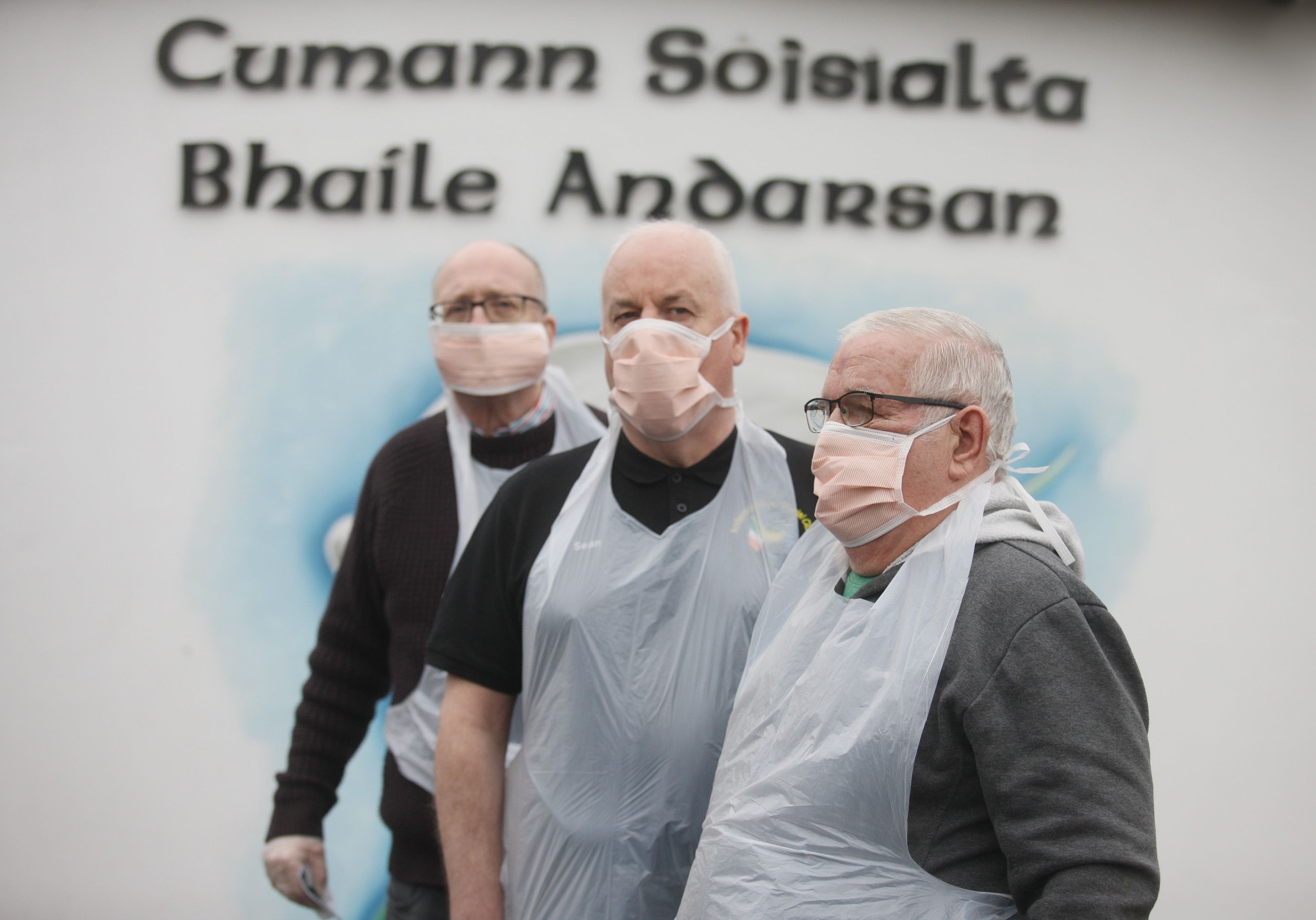 Meanwhile, two local fast food outlets re-opened their doors on Monday after a staff member tested positive for Covid-19 in each.
Raffo's on the Falls Road said all staff have tested negative for the virus and the premises underwent a deep clean.
It is understood the staff member was a relief delivery driver who last worked for the chippy two weeks previously.
🚨 COVID-19 UPDATE 🚨 WE ARE OPEN NORMAL HOURS FROM TODAY! We have been giving the all clear to reopen by the Belfast...

Publiée par Raffos sur Lundi 10 août 2020
A statement on their Facebook page read: "We have been given the all clear to reopen by the Belfast City Council health and safety team.
"We ask that all our customers coming into the shop obey the council's guidelines and wear a mask coming in. 
"We want to thank all our customers for being supportive during these hard times, we hope to see you all soon!"
Finaghy-based Rocco's Chippy and Treats also re-opened to the public today after a staff member tested positive for the virus.
The business said all staff had tested negative for the virus and that a professional clean of the premises had been provided by Mount Charles Clean Team.
Rocco's said they were "looking forward" to welcoming everyone back.