As graduates of Belfast School of Art take the next steps in their careers, one thing is for sure – they will all have been changed by their experience of attending art college. They have now met every conceivable type of artist: illustrators, textile designers, photographers, architects, sculptors, product or fashion designers and performance artists, to name but a few.
The usual route into an art degree is via a Foundation Year. This widens out your experience of art forms and gives an opportunity to try things that you may not have tried before. The next step is to specialise at degree level. People may go into foundation believing they want to do illustration and end up doing sculpture. Or start with an interest in fine art and do a degree in fashion.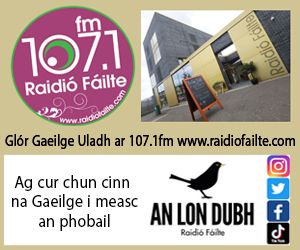 Get ready for the 2022 Degree Shows!!! Congratulations to all our amazing graduates!! 🎓
Thank you to @photocopeland for the pics! 📸#newgrads #2022graduates #bsoa #ulsteruniversity #UlsterUni #WeAreUU #ProudofUU #students #newstart #showcase #design #belfastart #degreeshow pic.twitter.com/0vqMKSwTBg

— Belfast School of Art (@BelfastSchArt) June 11, 2022
Doing a foundation course allows for experimentation and flexibility at an early stage and ensures you get a breath of experience before you specialise.
Many people go as mature students— not directly from school — finding that at a different life stage they have more time or changing circumstances which allow them to develop their art interests.
The degree shows are an opportunity in your final year to show some of the work you have developed and currently the shows at Belfast School of Art are open to the general public, although it's a ticketed system.
I found that there was plenty of space to visit when I walked around. A number of things struck me in 2022. As always, we have an array of perspectives and attitudes. As in society, we have young people grappling with the aftermath of a conflict that they have not experienced but only heard about. This filters into some of the work. Georgia McCabe's work, 'The Shadow of the Troubles', is a series of portraits of young people who are part of the ceasefire generation – the babies born after the Good Friday Agreement. "The work shows their thoughts and feelings about growing up in the shadow of the Troubles and aims to give them a voice and not leave them silenced, left unheard and unseen."
Busy day yesterday. Such a pleasure to visit the UU Belfast School of Art last night, and chat to the students. Some innovative, inspiring, brave work on show. Congratulations to everyone. See you for the graduations in July! pic.twitter.com/y0rCcQayE2

— Colin Davidson (@colin_davidson) June 10, 2022
The portraits have quotes underneathof things the young people said in the portrait sitting. 
"Why do we have young people rioting for things they can't fully understand?" 
"Two communities approve an argument but cannot put hatred behind them." 
"We are seen as a generation not affected by anything because we didn't grow up during the Troubles." 
And my favourite: "I've done multiple cross-community groups in the youth club so there is no major difference to me."
Another artist's statement around a body of work called 'A Wake, Before a Death' is a depiction of urban decay around the BT15 postcode area. It references the systematic and societal abandonment of the people who inhabit these places. The artist develops the work by visiting places he has been told to stay out of.  
He goes on to say: "Coming from a Protestant background, it was always installed in me to stay out of these areas with more Catholic leanings." However, he adds: "The feelings of fear in Catholic areas are not justified as I am treated like any other person there."  
But for every graduate that uses the degree show to reflect on their intergenerational   status in our unravelling past and potential future, there are those like Chloe Morris who just want to make everything cute. 
This statement, meanwhile, was written in capital letters:  "I think my mummy still has a lot of anger because she had a brother that was murdered and she had to run the house. They were young when my granny and granda died so my mummy has never ever really spoken and been able to tell her story and that's why she's angry."
Surely this points to the intergeneration trauma we are dealing with across the wider societal body.
Shannon Ritchie talks of living on an estate known for its political leanings and feeling disassociated. Her series 'Burnt Out' "documents my refusal to accept tensions and casual violence in a place that should be comforting and safe. Despite living here my whole life, I am an outsider, failing to fit in with the sectarian attitudes that are expected of me."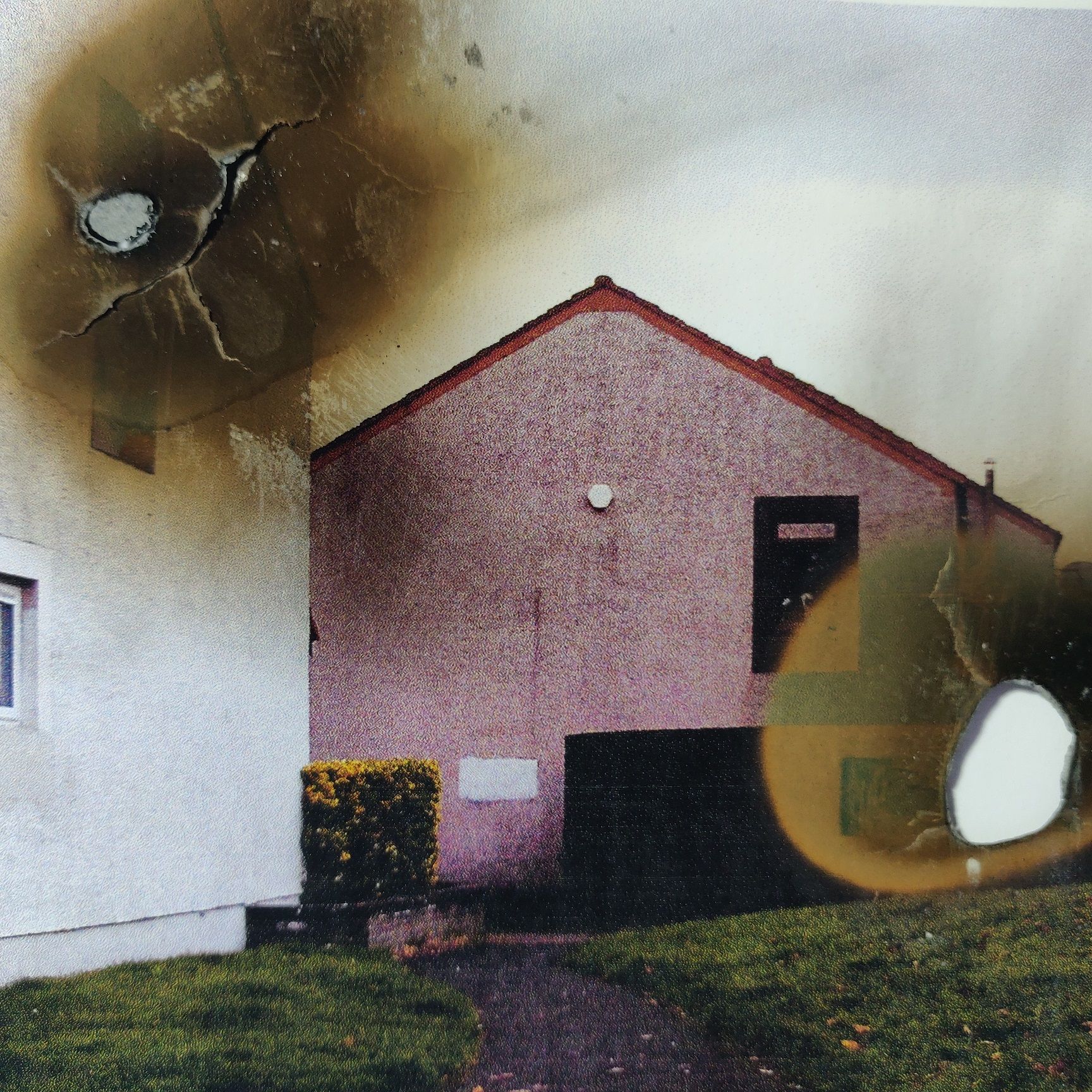 She adds: "The project weaves together themes of the love and hate I feel towards my home and a desensitisation to violent ends and, most importantly, an anger about the  polarised landscape and current tension in Northern Ireland."  
Shannon is also part of the current exhibition 'A Bigger Picture' at the Golden Thread Gallery.

Graduate Aidan Thompson has developed a series of photographs on the aftermath of the Troubles. "I have no experience of the Troubles," his statement says, "yet I've always been told different stories and learned about the past. I want my art to represent a young person's perspective on the problems to show the repercussions of the prior conflict."
We do not hear enough of this generation's voices in the wider media landscape, so it's good that art has given them a space to be heard and seen.
But for every graduate that uses the degree show to reflect on their intergenerational   status in our unravelling past and potential future, there are those like Chloe Morris who just want to make everything cute. Or you could sample Kerrie Smyth who believes #WOMENDESERVEMORE. Or try Helen Hossack, who originally trained as an architect but came back to college to complete a textiles degree and has produced a beautiful textile print installation.
It's nice to see our ethnically-changing local landscape is visible among the graduates.  They use a variety of history of art narratives to inform their contemporary work from Iranian, Asian and Blackness. Miles Smith informs us he is available for digital and painting commissions. In his work, 'Perceptions of Colour', he specifically "articulates my experience of being a person within an ethnic minority in UK and Ireland. I've attempted to articulate the sense of scrutiny and racist perceptions of affinity to Blackness and otherness within Belfast and how that relates to my sense of self."
His series of paintings convey this well, from the look on his face when someone asks him to explain Black Lives Matter, to an image of someone wanting to touch his hair.
Enjoyable and entertaining day spent at UU Belfast School of Art Degree Show 2022 @UlsterUni @BelfastSchArt - fabulous student work! 🤩 #proudofuu #ulster #ulsteruniversity #bsoa #bsoa2022 #belfastschoolofart #art #degreeshow #dayout #belfast #bigartlove pic.twitter.com/DUfTi60gnX

— Ciara Slevin (@CiaraSlevin) June 11, 2022
In other works by the UU students, there is a darkness, probably because some of their degree has been experienced via Zoom. Probably not how they thought they were going to experience art college. Thankfully, for now, everyone is back in uni.
Belfast School of Art degree shows at Ulster University, York Street, continue until Saturday, June 18.  There are some late-night openings until 8.30pm and some days open until 12.30pm so check online before you go.